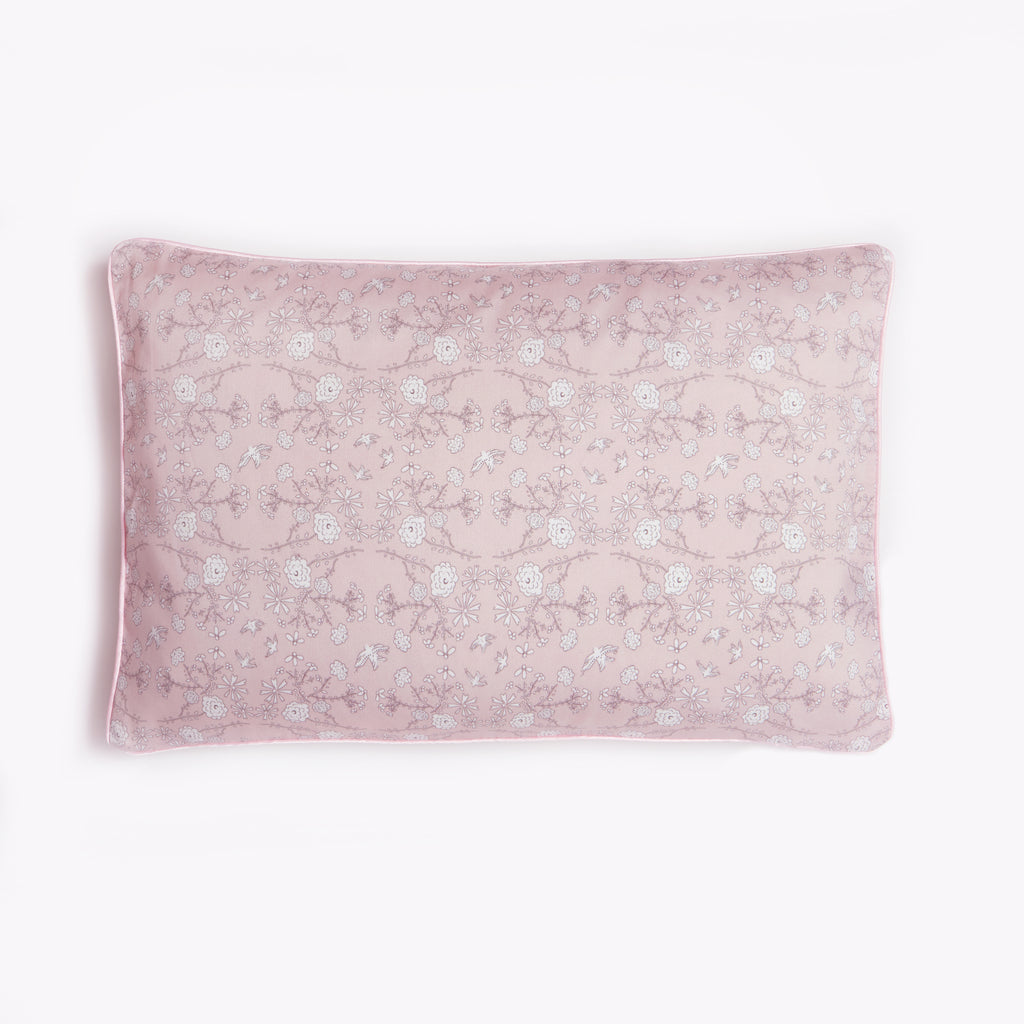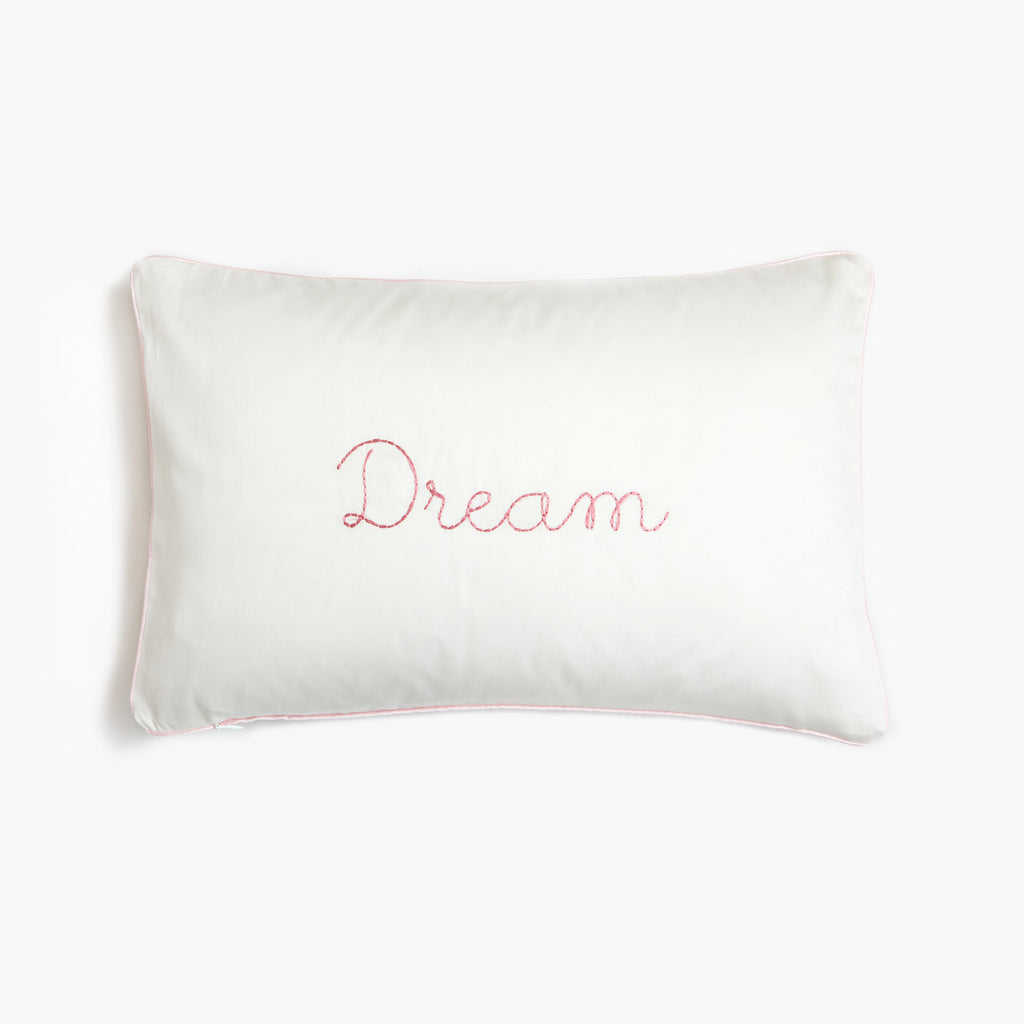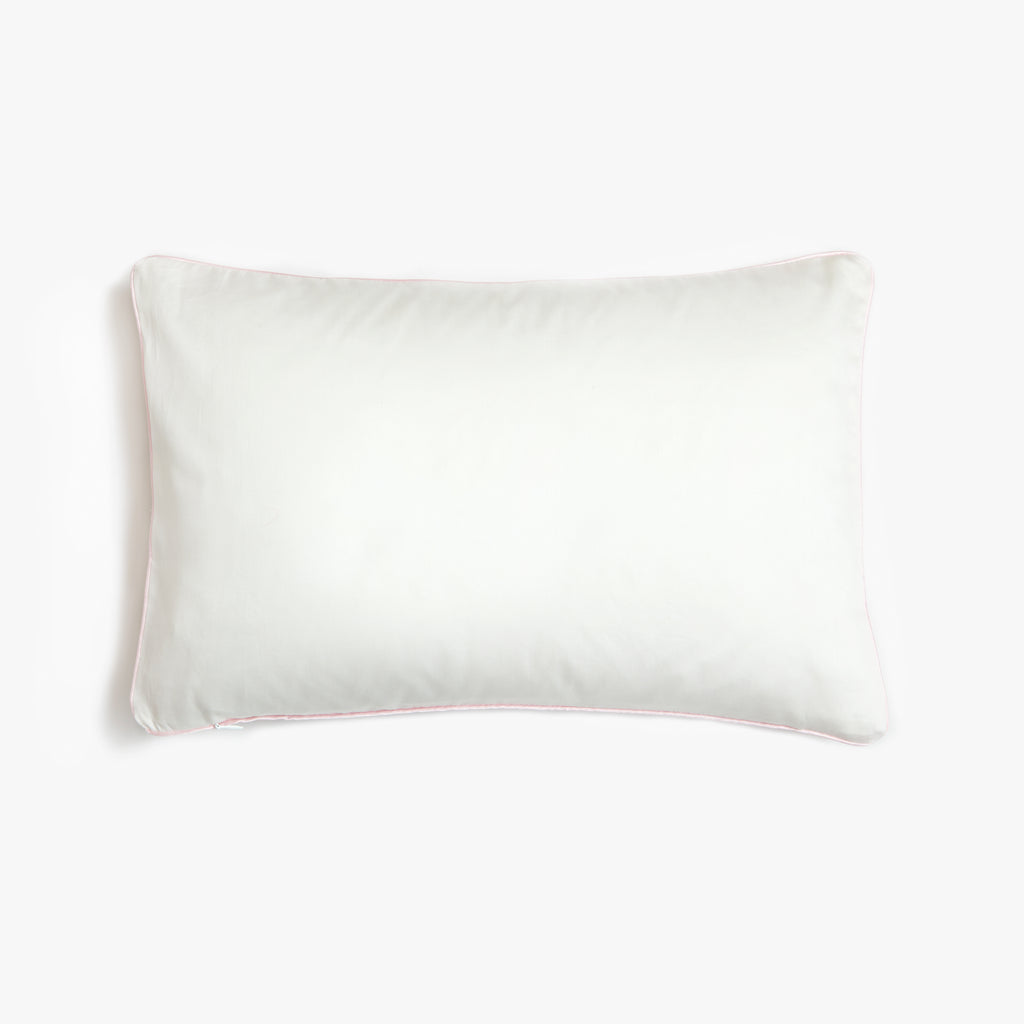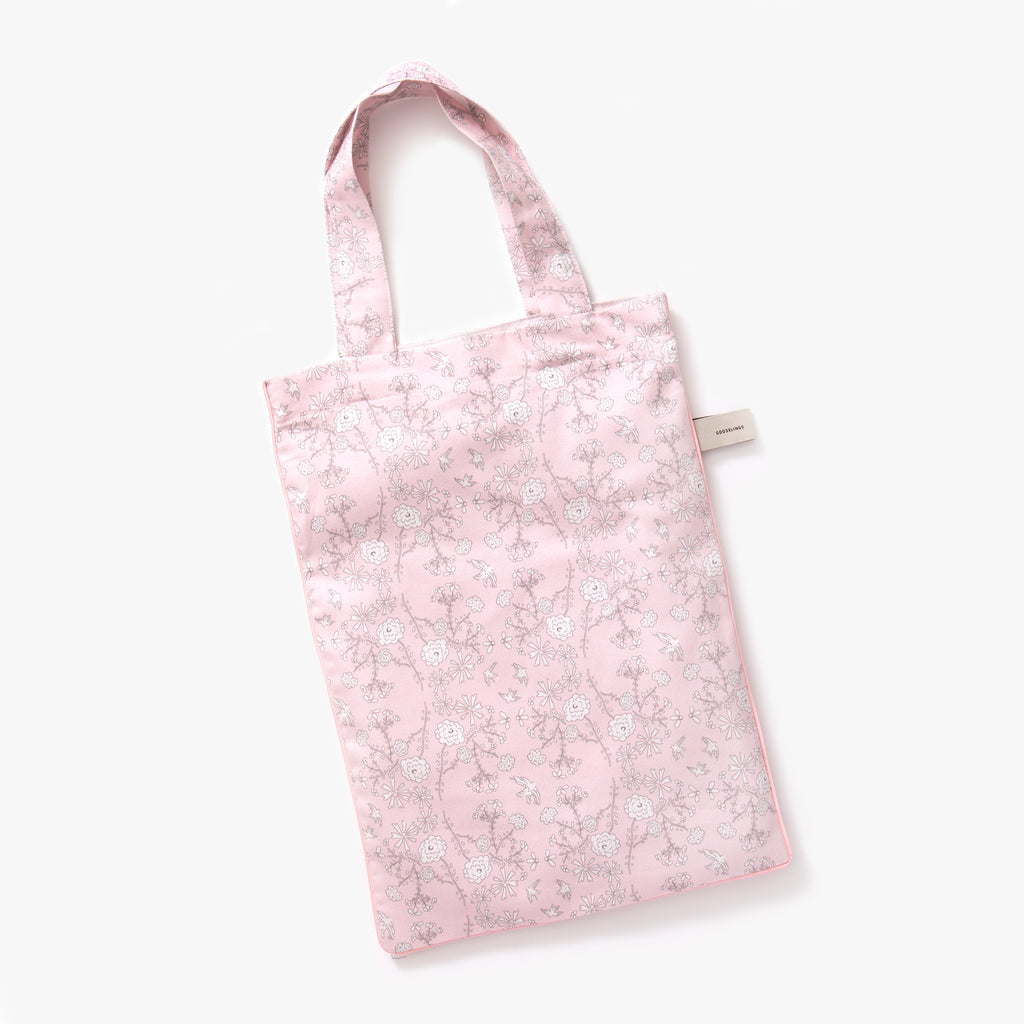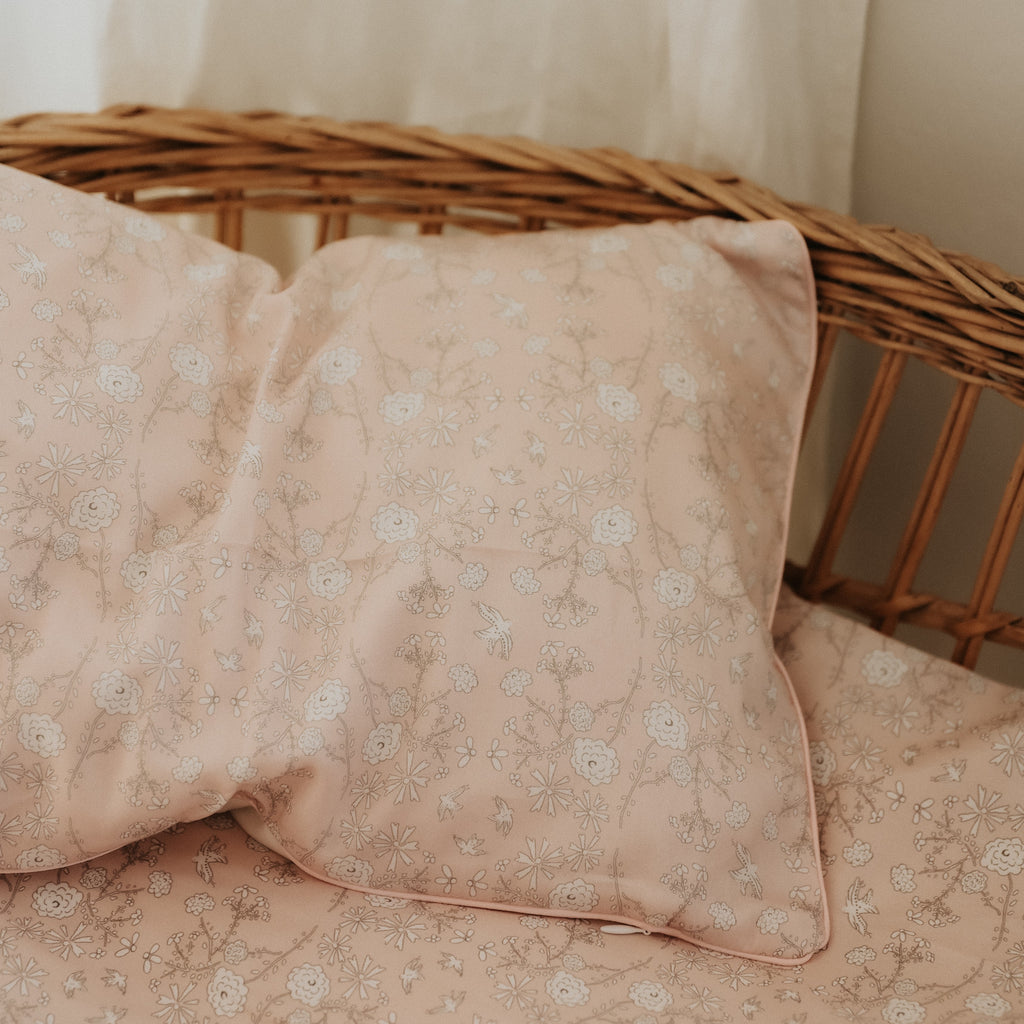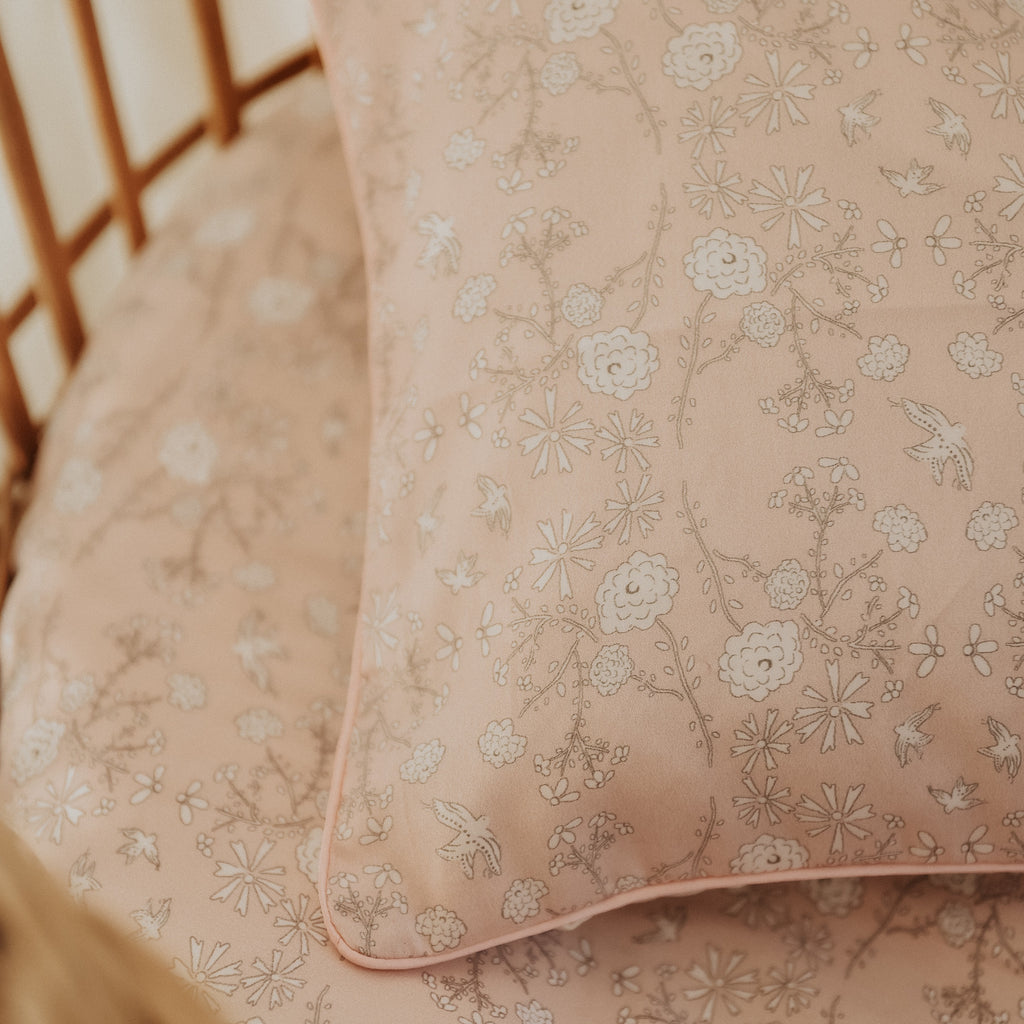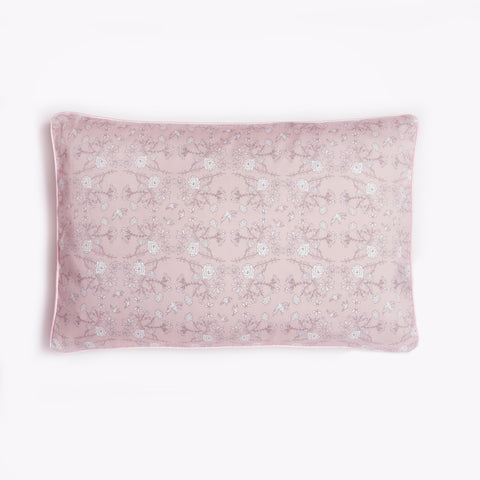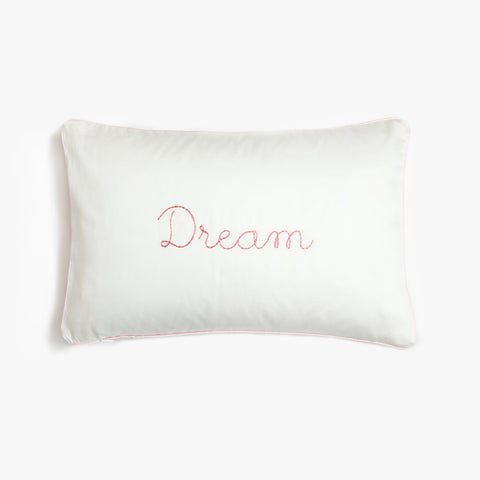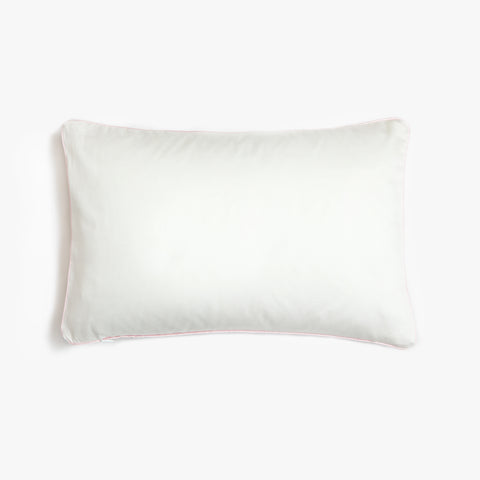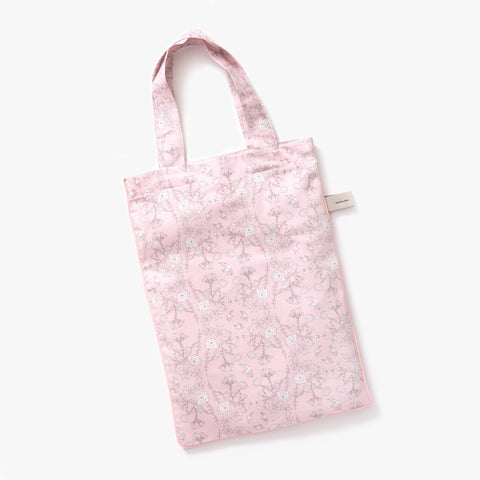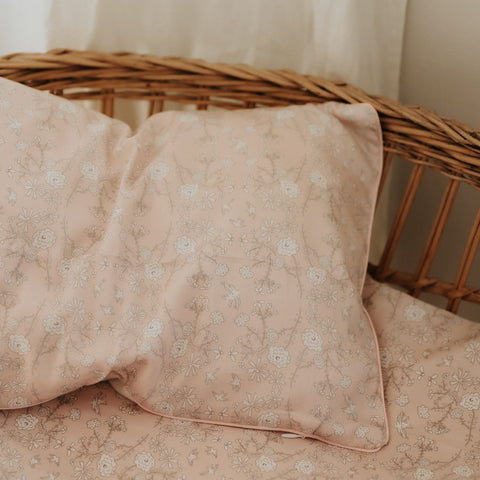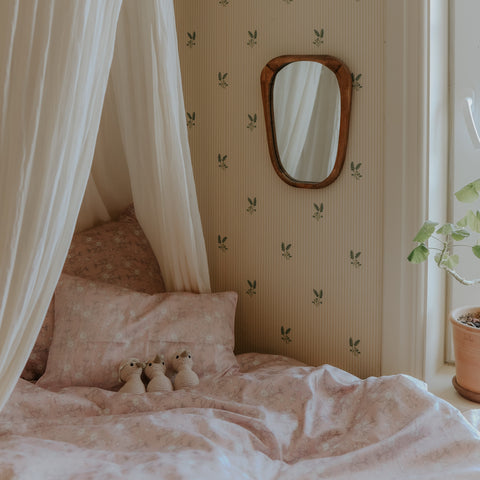 Bird's Song Toddler Pillow - Pink
Like gooselings who imprint the first people they see, children do the same with their first experiences—and that's exactly what they dream of at night time. Give your little one a sweet place to rest their head while their dreams come alive.

Crafted in Portugal & Denmark with European quality and craftsmanship.
Uses the superior softness of sateen-weave cotton.
Produced using the world's fluffiest down. Soft, breathable and incredibly lightweight.
Child-friendly, Certified Standard 100 by OEKO-TEX.
Packaged in its very own tote bag—because practicality means everything.
Discreetly placed zipper closure.
Dimensions: 12 x 18 in.
For 18 months or older.
Want to personalize? This style has the option to be monogrammed for an additional cost of $15. If it is more than 35 characters, please

 

email us with your request.
For more info, visit our FAQ page under Customer Care. 
We ship Monday through Friday and strive to ship your order within one day (please allow for two extra days for monogrammed orders).
Free domestic shipping on orders over $75. If you're interested in our items but live outside of the U.S., we offer a flat fee of $20 to Canada and $40 to the rest of the world. Please note custom charges are responsible by recipient.
If you're unhappy with your product we will gladly accept returns or exchanges. Just send an email to returns@gooselings.com with your name and order number. International sales and personalization are final sale and no returns will be accepted.